Dr. Manuel del Alvarez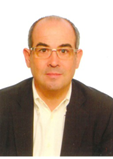 Fundació Hospital Sant Joan de Déu de Martorell, Spain
Medical Director of Mútua Terrassa University Hospital since 2005, a tertiary teaching public and private hospital till 2014.
His clinical activities were focused on acute neurological damage. Now he is mainly concerned with health services management, helping to introduce new technologies and complex therapies in hospitals and in the national health system.