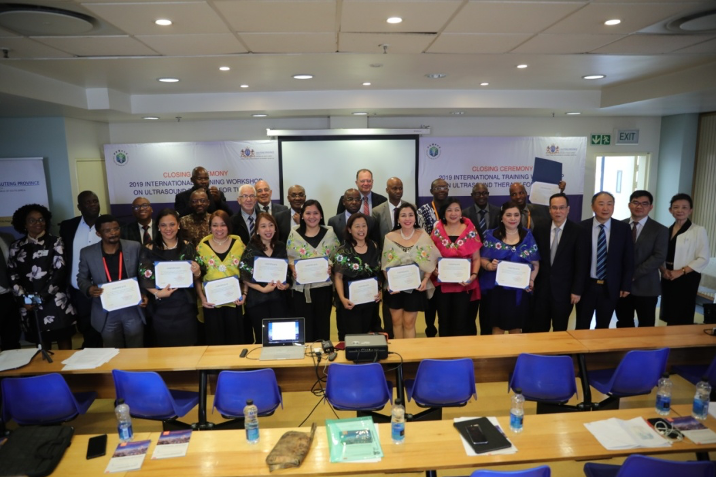 Delegates receiving the certificate issued by the Ministry of Science and Technology of China
From September 13 to September 27, the 2019 International Training Workshop on Ultrasound Therapy for Tumors was held in Johannesburg, South Africa. It was co-organized by International Summit of Minimally Invasive and Virtual Surgery (ISMIVS) and Chris Hani Baragwanath Academic Hospital under the sponsorship of the Ministry of Science and Technology of the People's Republic of China and its Science and Technology Communication Center. The Training Workshop lasted for 15 days and involved 22 well-known clinicians from 13 countries including South Africa, Philippines, Benin, Guinea, Morocco, Burkina Faso, Algeria, Ethiopia, Gabon, Tunisia, Mali, Cote D'Ivoire and Senegal.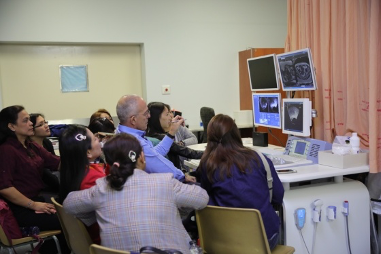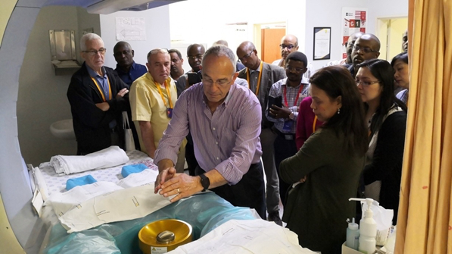 Dr. Raymond Setzen, Director of HIFU Center at Bara Hospital, was teaching trainee doctors.